we would like to share some in site into the cryo market:
Try before you buy, we would recommend trying all products to compare systems.
Our electric single chambers deliver precise temperatures at -85, the actual temperature in the chamber.
We focus on the skin temperature change of the user as the key indicator of the effectiveness of the chamber.
The actual temperature of the chamber is important, not the displayed temperature on the display (is this accurate).
There is a perception that WBC is all about the chamber temperature which is communicated by nitrogen companies or new electric companies claiming they have single chambers producing temperatures lower than -110⁰C, we have tested most and they simply are not delivering this temperature. I always take my own temperature device to measure skin temperature before and after.
There are two important questions to ask:

Is the displayed temperature the actual temperature the body is exposed to?
What change in skin temperature does the user experience, as this truly is the key to the therapy? As a professional business we always inform our clients of our systems benefits but then recommend trying all competitors for themselves. Some if not all chamber suppliers are not confident to make that same offer.
There are an increased number of single electric systems claiming that they go down to -110 to -130⁰C, this simply is not possible, and the actual temperature exposed to skin is up to 50% less than this, this can be seen by the measurement of skin temperature before and after.

Again do not take our word for it, we can direct you to a centre near you where you can try our chambers.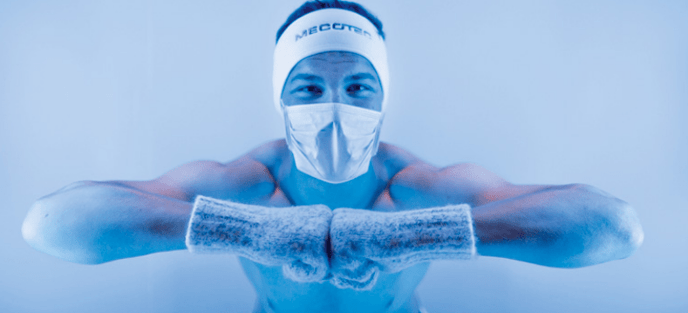 See link to our articles for more on mild Hyperbaric Oxygen Therapy and the benefits of Hydrogen.
Enquire now to find out more.