20-02-2023
HOW TO IMPROVE YOUR QUALITY OF LIFE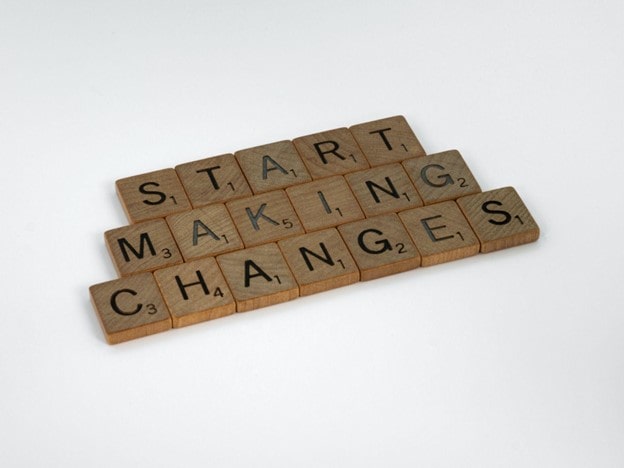 Photo by Brett Jordan on Unsplash
How to improve the quality of your life feels like a big question. How can you improve the quality of your life? Like most BIG questions, there are lots of small but important answers.

The quality of your life is framed by how you live moment-to-moment. If most of your moments are happy, you have a good life. If most of your moments are unhappy, your life needs to change.
Of course, it's not always easy to control how you feel in the moment. But there are things you can do to increase the number of happy moments in your life. Here are some habits you should adopt that will help you improve the quality of your life:
IMPROVE YOUR QUALITY OF LIFE ONE DAY AT A TIME
Wake up early and start each day with a positive attitude. We know this can be a chore if the cards appear stacked against you. It feels easier to stay in bed and hide away from the world. But if you can find it within yourself to get up and face the day with a smile, everything will seem that little bit more manageable.
Try some positive affirmation techniques, say out loud, "Today is a good day" I know it sounds silly but believe us, positive affirmation works.
MAKE TIME FOR YOURSELF EVERY DAY
We are all guilty of neglecting ourselves. We often put our needs last after work, family, and friends. But if we don't make time for ourselves, we will quickly become overwhelmed and unhappy.
Spend time each day doing something you enjoy, whether reading, exercising your brain, taking a stroll, attending a yoga class, or anything else. It's better for your well-being if you can give yourself more time. Quality alone time will dramatically impact your quality of life and happiness by even 20 minutes of 'YOU' time.
Making time for ourselves also means paying attention to what might be considered obvious things like sleep quality. If we aren't careful, pouring from an empty cup will be the least of our problems.
As part of an all-encompassing self-care routine, you should consider alternatives like Rebalance Impulse therapy and Neuro-relaxation techniques. Rebalance Impulse therapy uses a non-invasive machine for neuro-relaxation and mental wellness.
The applied neuroscience-based stimulation and cognitive training tool primarily focus on reducing chronic stress, promoting vitality, and improving sleep quality.
While brain stimulation is the primary goal of neuro-relaxation treatments, which aim to enhance overall focus, mood, and wellbeing. Read more here.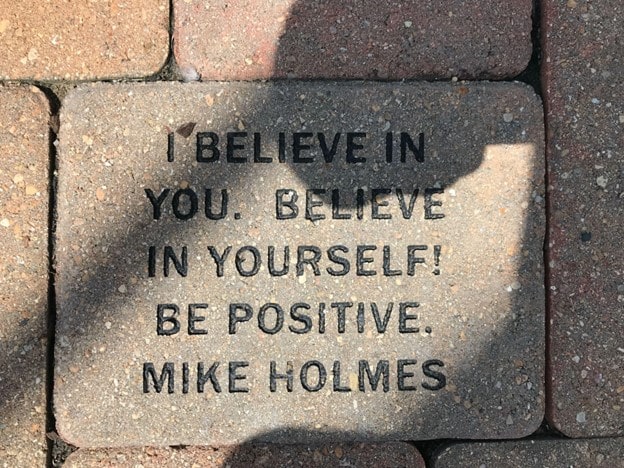 FOCUS ON NOW TO IMPROVE YOUR LIFE'S QUALITY
It's too easy to get stuck in the past or to fret about the future. However, you must focus on the here and now to improve your quality of life. The best method to achieve this is by engaging in mindfulness meditation.
Being mindful implies being present and 'IN' the moment without passing judgement. It aids in making you more conscious of your surroundings, feelings, and ideas.
As a result, you worry less about what has happened in the past or what might happen in the future.
MAKE TIME FOR EXERCISE AND PHYSICAL ACTIVITY EVERY DAY
Exercise is not only good for your physical health but also your mental health. Getting sweaty helps to improve your mood and reduces stress and anxiety.
Aim to do at least 30 minutes of moderate-intensity exercise every day. Moderate exercise could be going for a brisk walk, swimming or cycling. If you can't find half an hour in your day, try doing three 10-minute bursts of exercise instead.
EAT A HEALTH DIET TO IMPROVE YOUR QUALITY OF LIFE
The food we eat significantly impacts our energy levels but also our mood. Eating a nutrient-rich diet will help you feel happier and more energetic.
Focus on eating fresh fruits, vegetables, lean protein, whole grains, and healthy fats. Drink water and avoid snacks and sugary drinks. Too much sugar won't help you sleep. Get more tips on healthy sleeping habits here.
GET ENOUGH SLEEP TO IMPROVE THE QUALITY OF YOUR LIFE
The average person needs a decent amount of sleep per night. Getting 6-8 hours of sleep enhances physical and mental performance and concentration.
There are tactics you can employ to enhance your sleep. Suppose you have difficulties falling asleep. Some possible remedies are avoiding coffee in the afternoon, turning off screens an hour before bedtime, and creating a peaceful and calming sleeping environment.
We have written lots about sleep tactics, including a fast-track way to solve your sleep problems. Read more here.
SPEND TIME WITH LOVED ONES
A healthy existence depends on spending quality time with the people you love. Spending time with family and friends can lower stress, enhance mental health, and boost happiness.
Therefore, plan some time to spend with your loved ones. Spending quality time is crucial, whether having a cup of coffee, taking a stroll, or simply talking on the phone.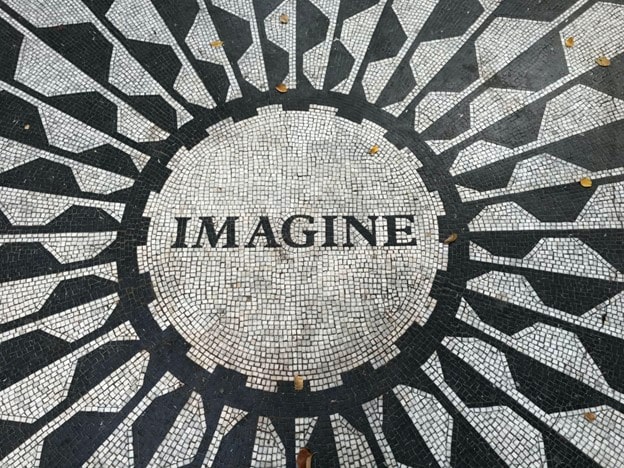 Photo by Jeremy Beck on Unsplash
VOLUNTEER OR GIVE BACK TO ADD DEPTH TO YOUR LIFE
Giving back has been shown to improve our physical and mental health. Volunteering can make us feel good and helps create a sense of purpose.
You can give back in many ways, such as volunteering for a local charity, mentoring someone or helping a neighbour. You can also give blood, which is a great way to help others and improve your health at the same time.
TACKLE YOUR PROBLEMS HEAD-ON, AND DON'T SHY AWAY FROM CHALLENGES
Avoiding our problems will only make them worse. So, if you're facing a difficult situation, it's crucial to deal with it head-on. Facing your fears and tackling your problems could involve seeking professional help, talking to a friend or family member or attending support groups.
Although facing our difficulties can be uncomfortable, doing so is frequently the best long-term strategy for enhancing our quality of life.
PRACTICE GRATITUDE TO IMPROVE YOUR WELL-BEING AND YOUR LIFE
Gratitude is about appreciating what we have instead of dwelling on what we don't have. It's a simple but powerful way to improve our mental health and overall well-being.
Writing thank-you notes, maintaining a gratitude diary, or simply taking a few minutes each day to think about your accomplishments are all ways to practise gratitude.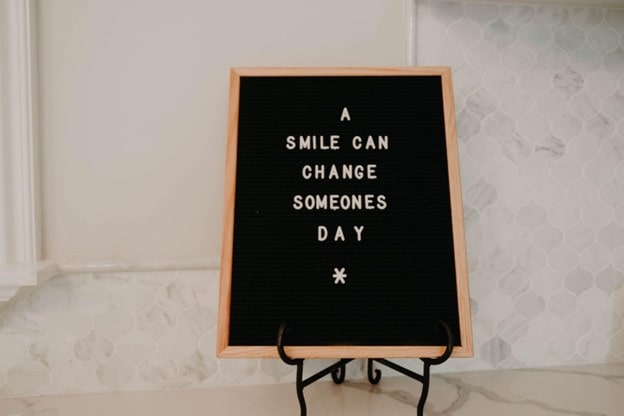 SMILE AND LAUGH MORE OFTEN
One of the best ways to elevate our happiness and well-being is to smile and laugh. They boost our immune systems, lessen stress, and improve our mood.
So smile and laugh as much as possible if you want to improve your quality of life. It benefits your health and lifts your mood.
PURSUE YOUR HOBBIES AND INTERESTS
A pastime or passion you pursue outside your family or job might enhance your quality of life. You have something to look forward to, which relieves tension.
Consider your hobbies and schedule time for them during the week. Hobbies or pastimes could include cooking, gardening, and playing an instrument. It's a terrific strategy to increase your general happiness and mental health by doing things you enjoy.
BE TRUE TO YOURSELF
A life of integrity entails being truthful with yourself and others and acting morally even in challenging situations. It's a fantastic method to enhance your general happiness and mental wellness.
You have a better chance of achieving your goals and feeling good about yourself if you live a life of integrity. Therefore, ensure you're leading an honest life if you want to improve its quality.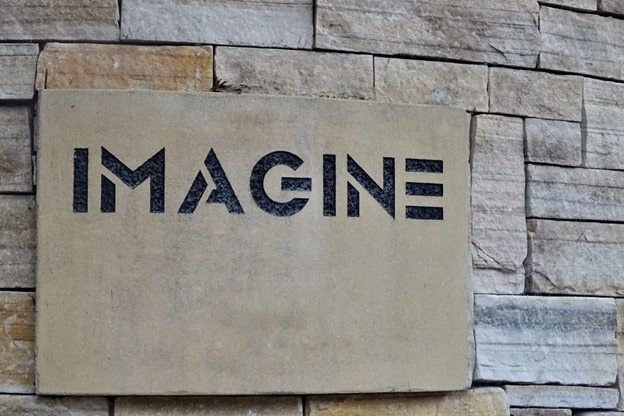 SET GOALS AND WORK TOWARDS ACHIEVING THEM
Setting goals gives our life purpose and direction. Setting short-term and long-term goals is essential, so you have something to work towards.
Achieving your goals will improve your self-esteem, motivation and sense of well-being. So if you want to improve your quality of life, make sure you set some goals and start working towards them.
EMBRACE CHANGE AND WELCOME NEW BEGINNINGS
There's little doubt that situations and people move on. Change is a constant in life and offers us a chance to enhance our quality of existence. Accepting change is about being receptive to novel situations and endeavours. It involves letting go of things no longer benefit us.
So, if you're trying to find a way to enhance the quality of your life, accepting change and looking forward to new beginnings is the way to go. You never know what could happen next.
MAKE SOME LITTLE ADJUSTMENTS IN YOUR LIFE STARTING TODAY
Your entire quality of life may be significantly affected by even tiny adjustments. Therefore, if you're seeking strategies to enhance your quality of life, start making little changes immediately and work to do so.
These are just some things you can do to improve the quality of your life. Ultimately, it is up to you to decide what is important to you, but making the small adjustments we have suggested will make a big difference, given some time.