14-12-2022
4 STRATEGIES TO IMPROVE HEALTHY SLEEP PATTERNS
Sleeplessness and insomnia are possibly the worst types of modern-day torture. You're exhausted, but your brain won't shut off, tossing and turning for hours on end. It's a frustrating, anxiety-inducing cycle that can be tough to break out of this cycle of doom.
Okay, 'doom' is a bit dramatic, but you get the idea – insomnia is no fun. In better news, there are ways to improve your sleep and get the much-needed rest you deserve.
Here are 4 accessible to achieve strategies to help you achieve healthy sleep patterns:
1. CREATE A BEDTIME ROUTINE TO IMPROVE YOUR SLEEP PATTERN
One of the quickest ways to promote a healthy sleep pattern is to establish a bedtime routine. Sleep-friendly routines can include winding down for 30 minutes before sleep with relaxation techniques such as reading, meditation or listening to calming music.
Your bedroom should also be an oasis of calm, free from electronics and other distractions. Creating a soothing environment will cue your body that it's time to sleep.
Changing your bed linen and nightwear regularly will also help create a fresh and inviting feeling that your brain reads as a signal to switch off and sleep.
2. GET REGULAR EXERCISE TO HELP YOU SLEEP
Exercise is another excellent way to promote healthy sleep patterns. Studies have shown that regular exercise can improve sleep quality and duration.
Regular exercise can mean a walk to the library or jogging to pick up the children from school, walking the dog or getting off the bus or train one stop early.
Just be sure to avoid working out too close to bedtime, as exercise can be a stimulant and make it harder to go to sleep. The best time to exercise is early in the day or several hours before bedtime.
However, sleep specialists also say some light exercises like stretching or yoga can actually help you fall asleep at night.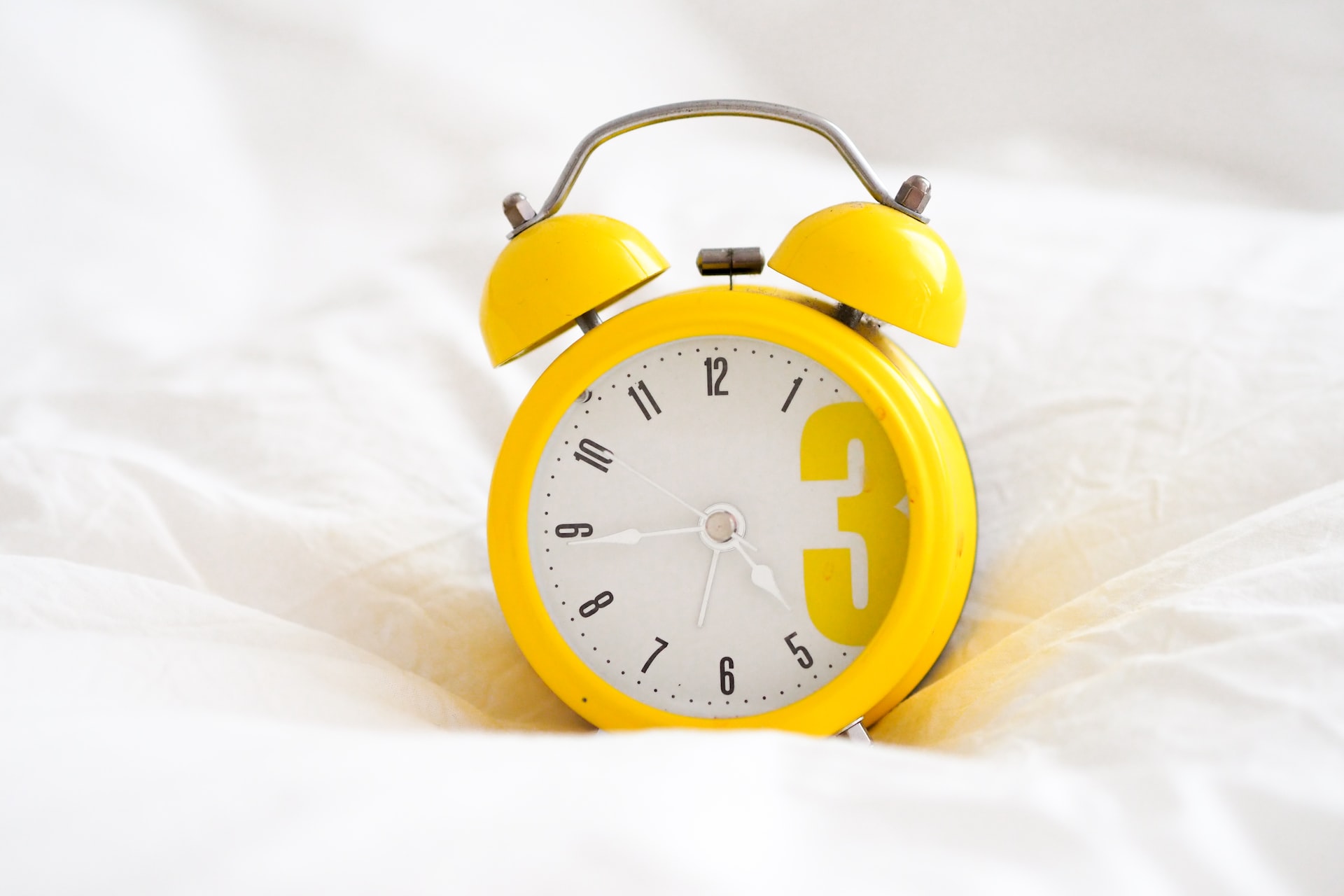 3. STICK TO A SLEEP SCHEDULE
Sticking to a regular sleep schedule you have created is essential. A sleep schedule involves going to bed and waking up at the same time each day, even on weekends or when you're on holiday.
Even though it may be appealing to sleep in on your days off, having a lie-in can interfere with your regular sleep cycle and make it more difficult to fall asleep throughout the week.
If the need to rest becomes unstable, take a nap during the day instead of oversleeping. Professional athletes train to take short naps after intense training sessions to promote recovery. While daytime napping is not usually possible for most people, you might be able to schedule forty winks at the weekends.
4. LIMIT ALCOHOL INTAKE
You may have heard that a nightcap before bed can help you sleep, but this is a myth. While alcohol can initially make you tired, it disrupts your sleep later in the night.
What happens when we drink alcohol is that it acts as a sedative initially, but then we tend to wake up a few hours later as the alcohol wears off and our blood sugar levels spike. Excessive alcohol intake can lead to dehydration, fragmented sleep, and hang-over anxiety, making it impossible to get a good night's rest.
It's best to avoid your favourite tipple altogether if you're trying to improve your sleep patterns. If you choose to drink, do so early in the evening and limit yourself to one or two drinks.
There are many ways to promote healthy sleep patterns. These are just a few of the most effective strategies.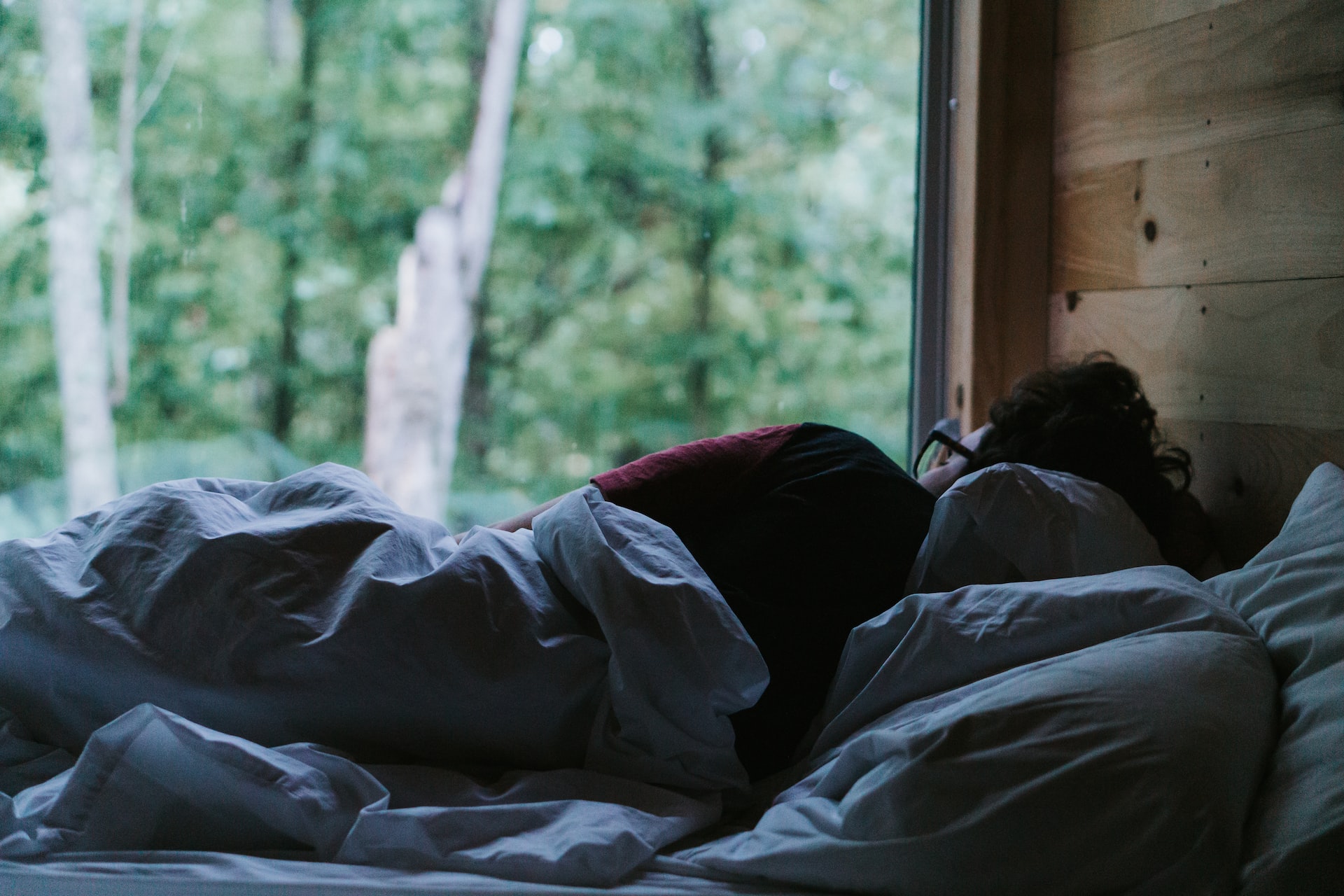 TAKE YOUR SLEEP PATTERN SERIOUSLY
When you're well-rested, and you've sorted out your sleep pattern, you will find that most other life problems are easier to solve.
A good night's sleep counteracts brain fog and is critical for healthy cognitive function - not to mention improved mood. If you've tried all strategies suggested and you're still having difficulty sleeping, there is something you can do to help.
Neuro-Relaxation techniques and Rebalance Impluse Therapy. Rebalance therapy has been clinically shown to improve sleep quality and reduce the time it takes to fall asleep. If you're looking for means to improve your sleep quality quickly, try some scenarios and see what works best. Read more here.
IN CONCLUSION - HOW TO SLEEP WELL
In conclusion, reducing or avoiding drinking alcohol altogether is better if you want to enhance your sleep habits. Caffeine has the same issues; while it may temporarily improve your energy, it can also keep you up at night.
Focus on eating well and exercising regularly. Take your health seriously and research better ways to increase your chances of a perfect night's sleep.
Image Source: Unsplash